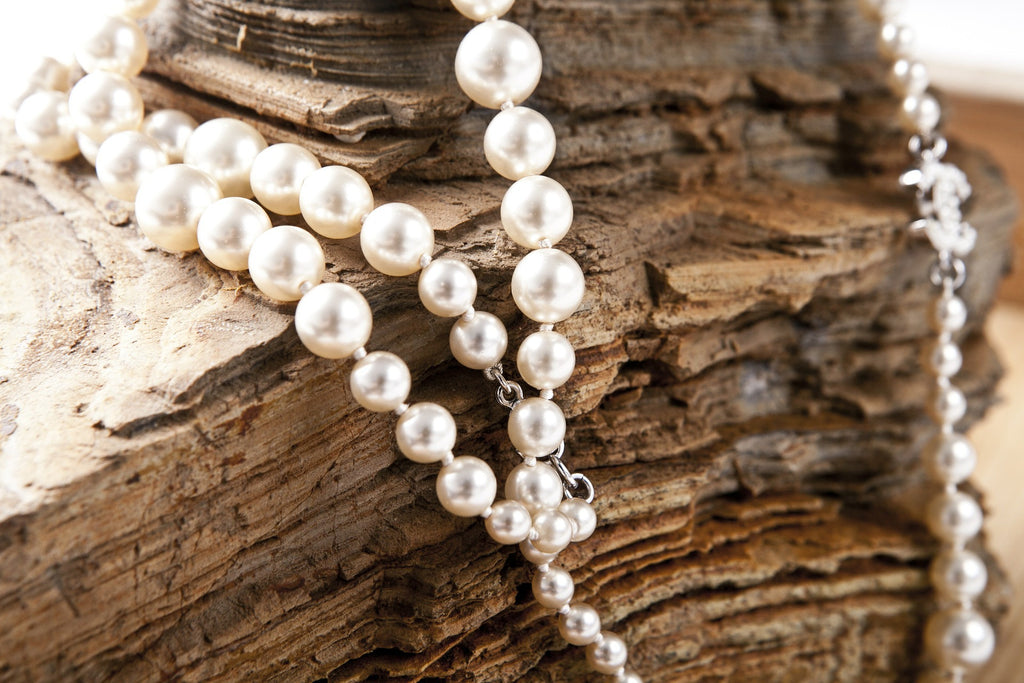 At first glance, Julia Prynne and her jewelry collection may look like something you're seen before, but this couldn't be anymore untrue.  This Australian beach-goer has put her unique love and passion for the Staircase to the Moon into jewellery that provides beauty that goes well beyond what meets the eye. Julia Prynne doesn't just see water, pearls and jewelry for what they are. Instead, she shares their unique characteristics with others through her beautiful collection of pearl staircase designs. So, if you've ever wondered where you can grab exclusive Broome pearls, freshwater pearls, black pearls and so much more, you've come to the right place.
Broome pearls are more than just fashion; they're a lifestyle.
Broome Pearls from the Staircase to the Moon
Well throughout our stunning collection of Broome pearls, you'll see a reference to the staircase to the moon. Without understanding what this is, it's hard to truly see the priceless value of the pearl jewellery that comes from this special occasion that occurs in Broome.
Staircase to the moon is created when the Full Moon rises over the mudflats on a sever low tide reflecting a staircase of moonlight onto the water, it's an optical illusion that is well worth the trip to Broome. However, we understand that not everyone can travel, which is why we have created the exclusive staircase to the moon signature range. Now everyone can appreciate the beauty of this natural attraction and for those who can make the trip to Broome, they can take a piece of its artistry with them.
Handmade Jewellery for One-of-a-Kind Style
The beautiful story of Broome's Staircase to the Moon pearls is more than enough to captivate your inner gypsy style, but there's so much more to love about our line of Broome pearls, freshwater pearls, and black pearls. 
Everything, and yes we mean each and every piece of our pearl jewellery is handmade. There's no generic, mass-production happening behind our storefront's doors. Instead, we put our true passion, love, and care into perfecting every piece of pearl jewellery. So with every purchase, you get more than quality and personable style; you get a unique, one-of-a-kind piece of pearl jewellery that is unlike anything else in the industry. Sure, your black pearl necklace may look similar to the rest but the time in which it was created is 100% unique. 
Broome Pearl Jewellery Represents a Lifestyle
It's easy to assume that a piece of pearl jewellery is a piece of pearl jewellery, but as soon as you slip a stunning freshwater pearl bracelet onto your wrist, you'll see that it's much more. The Staircase to the Moon Signature Range jewellery represents a lifestyle, instead of just a fashion sense. It's for the women who have an inner gypsy or mermaid hidden somewhere deep inside of them; for the women who see the deeper meaning of the water and everything it has to offer.
Wearing handmade pearl jewellery is an investment into someone's craft, someone's art and someone's talent. You're wearing a piece of the world's natural beauty, and you simply can't put a price on that. That's also not to mention that the world is full of mass-produced, impersonal products, and our brand of Broome pearls is about putting the personal touch back into the modern day world.
Lastly, pearl jewellery is the most classic piece of jewellery you could ever wear. It's a statement that brings history and tradition into your look, with the added dose of sophisticated style that is timeless. So, bring some TLC back into your wardrobe with our unique designs of handmade pearl jewellery. 
Pearls still have all the elegance of the past, without the expensive price tag. Treat yourself and indulge in a different sense of style.